Getting set up with simply skin is so easy. It only takes about 30 minutes! 
You can contact us to set up a consultation for Simply Skin by calling us via phone (250-809-6242) or via email through our contact us page. 
After we set a day and time for your consultation, you come into the boutique (or attend a zoom meeting if this is better suited for you), and we have a look at your skin and chat about your concerns. 
From there, we will put together a new routine for you that is completely customized to your skin. Your routine will start with a cleanser, toner, and moisturizer. From there we can add products, such as serums and other treatment products. This is why it starts at $85. This $85 covers the basics and allows for wiggle room, again making it so customizable.
Then we get your products together and get some payment information from you; you are on your way! You can start your routine as soon as you get home! 
About a week or so later, you will receive a call or text from us checking in and see how everything is going. We are always on your side and here to help you with your routine. Never hesitate to reach out pr ask if you have any questions!
3 months is almost up! What does this mean? About 1.5 weeks before your 3-month date, we will put together your products to either pick up or have shipped right to your front door! 
And that's all it takes! An easy start-up that will save your skin and your sanity.
Here's a flow chart just to show how easy this is!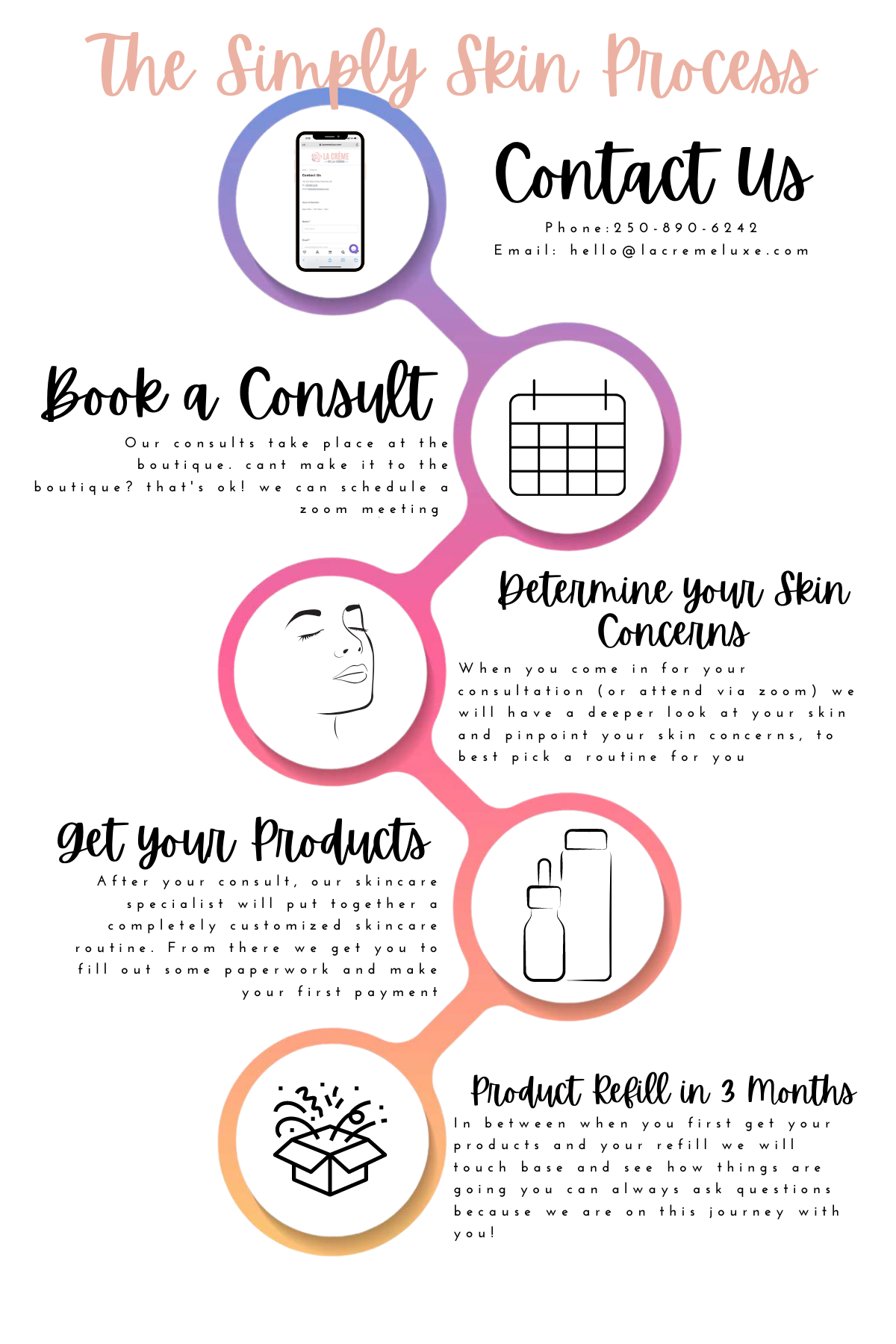 #blog #blogpost #simplyskin #skincare #skincareblog #lacremeskin #blogging #writng #themedblogs #skiblogs #skincareeducation #local #localshop #supportlocal #skincaresolved #affordableskincare #youskin #easy #stressfree #instadaily #lifestyle #everyday #dailyblog