We say this everyday, wear your SPF, even on cloudy days. Now with the weather warming up, it's so very important to apply your SPF all day, every day. Shop our SPF collection below.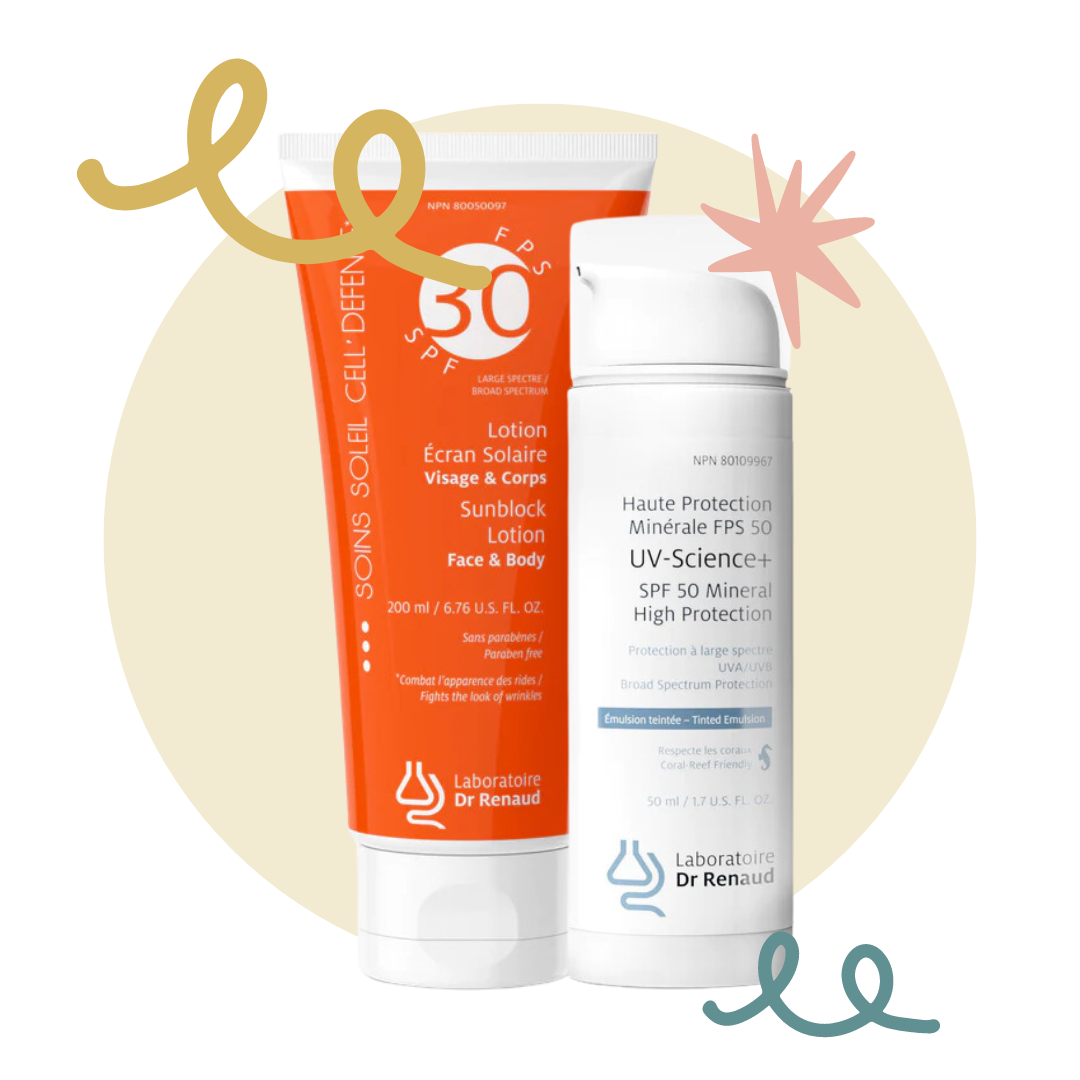 These are our favourites! Check them out.
Each of our sun care products is carefully chosen and tested to make sure they are the best in Sun Care. So you can feel confident when buying any of our suncare products
Wearing SPF is a way of what we like to call "protecting your investment." You've taken all this time to invest in your skin and do everything it takes to have nice skin. Of course, you would want to protect it...right? Wearing SPF should be a part of your skincare routine rather than a separate thing.
Why should I be wearing SPF every day?
Skin cancer — including melanoma as well as basal and squamous cell carcinomas — is the most common of all cancer types. Protecting yourself from the suns harsh rays helps prevent this and many other conditions.
SPF should be worn all year round, Spring, summer, fall, and winter! UV rays are here all year round! Whether a snowstorm, a wind storm, a dark and dreary afternoon, or a sunny morning...wear your SPF!
Learn all about SPF and why it's so important!