Article: SPF is Your BFF - Blog Series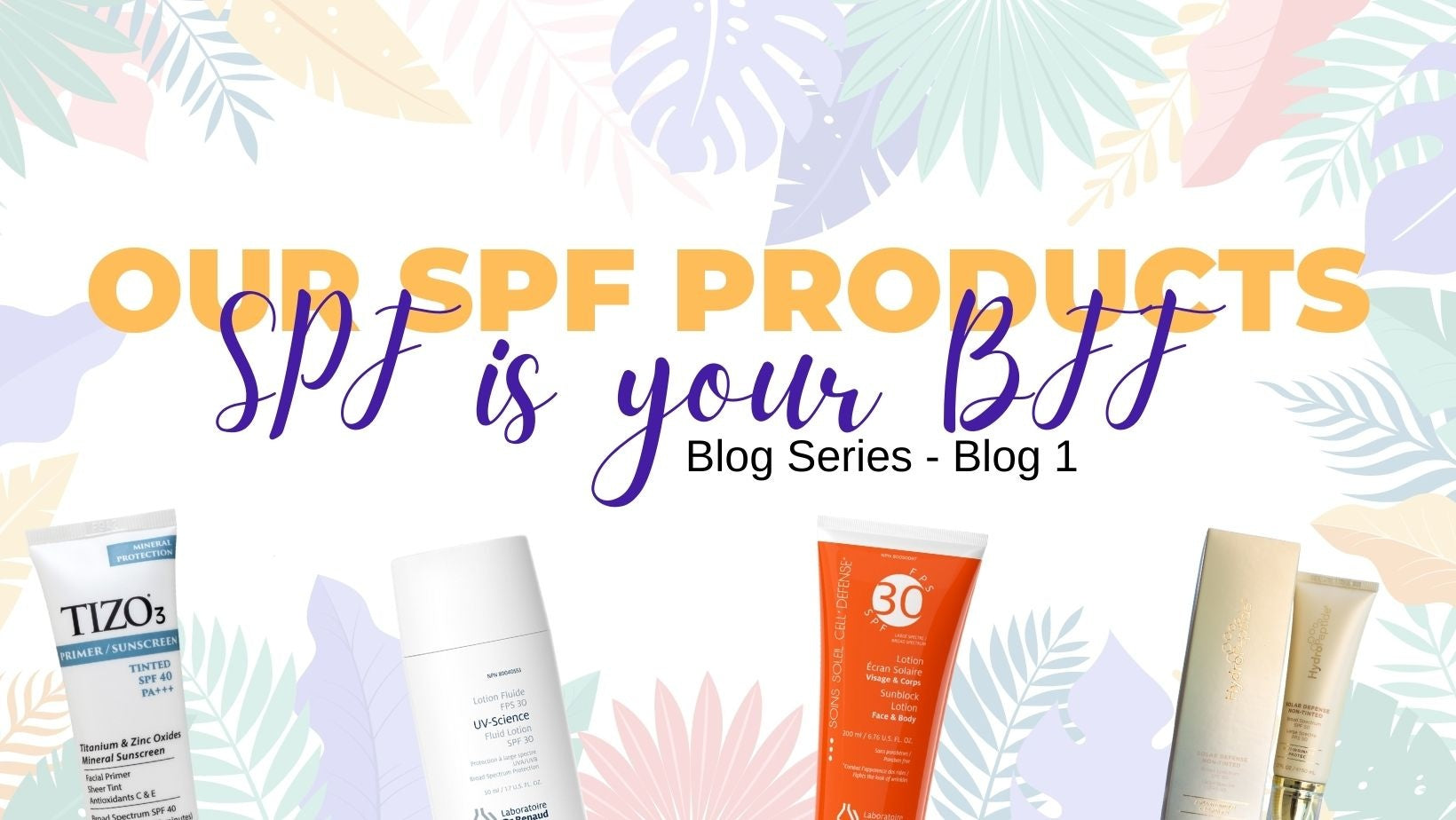 SPF is Your BFF - Blog Series
Each of our sun care products is carefully chosen and tested to make sure they are the best in Sun Care. So you can feel confident when buying any of our suncare products, we are here to help you fin the perfect SPF for your skin. We are firm believers in only buy skincare if you love it because if you don't, you won't wear it. See us in-store or visit our online store to shop our SPF
Dr. Renaud Anti-Aging Sunscreen Lotion, Broad Spectrum SPF 20 - Body
This anti-aging sunscreen is mineral-based sunscreen that will protect your skin from UVA, UVB, and IR rays. The anti-aging properties come from the structural lipids and help you get a tan but not damage your skin. In addition, this sunscreen is coral safe! This means there are no harsh chemicals that could potentially harm coral reefs and fish in the oceans. The government of Hawaii and Australia determined this. This is a great sunscreen for the whole family. Great for people with sensitive skin who often have issues with sunscreens harming their skin. 
Dr. Renaud UV Science SPF Fluid Lotion
Uniquely lightweight and effective broad-spectrum UVA/UVB protection with 100% mineral sunscreens! A sun preparation created for all skin types, including combination skin, oily skin, and sensitive skin, to be incorporated into your daily skincare ritual. A pleasant, ultralight, and non-greasy texture with a feather-like finish and a "barely there" feel, UV-Science SPF 30 Fluid Lotion helps prevent signs of aging and protects skin against UVA and UVB rays and other environmental stressors. We recommend this SPF as you every day SPF. It feels light on the skin and doesn't build up in your pores throughout the day.
Dr. Renaud UV Science SPF 30 Rich Emulsion
Sunscreen and face cream protect against UVA/UVB rays, age spots, and other environmental stressors. This unique emulsion without parabens or fragrances is good for daily use on all types of skin. This SPF protects the skin from signs of aging well also preventing the appearance of brown spots. It is suitable for daily use on all skin types and is paraben and. Once again, a great everyday un screen. AThis SPF has a bit of a heavier feel to it. If your someone who likes a little more moisture, these fro you. Fragrance-free.
Dr.Renaudd SPF 50 Powder - Dark and Light 
Perfect for those on the go, this powder SPF can be applied over makeup or liquid SPF for double the protection! This instant UVA-UVB broad-spectrum sun protection is easy to apply and reapply throughout the day. This powder is the ideal on-the-go sunscreen for all skin types. Its lightweight mineral formula contains flavonols extracted from jasmine and powerful antioxidants for optimum effectiveness. You can use this on your face, but you can use it on your hands and body whether you are driving on a sunny day or working next to a window. This powder is the perfect thing to throw in your bag and keep on hand at all times for quick application.
Hydropeptide - Solar Defense Mineral Broad Spectrum SPF 30 Spray
This smooth, mineral sunscreen spray provides protection from UVA and UVB rays for both body and face. Aloe and hyaluronic acid help maintain a clear complexion and weightless hydration for a smooth, scent-free finish. Reapplying your SPF during the day is so important. The hard part is reapplying when your wearing make-up, this is why we've brought in this product. It is your one-stop solution to reply to your SPF throughout the day.
Hydropeptide - Solar Defense Tinted Broad Spectrum SPF 30
Brighten your complexion with this tinted SPF that instantly adapts to any skin tone for a healthy glow. A unique blend of calendula, cucumber, and acai extracts provides a rich source of antioxidants to nourish and protect the skin from free radical damage: the skin-soothing aloe vera, allantoin, and chamomile calm sensitivity that can come with extended exposure to the sun. In addition, hyaluronic acid and a probiotic complex restore barrier function, working in tandem with natural mineral sunscreens to boost sun protection while conditioning and nourishing the skin. The result is moisturized, mattified, and even-toned skin that protects from the sun's harmful rays for up to 2 hours. 
Hydropeptide - Solar Defense Non-Tinted Sunscreen SPF 50
This SPF provides broad-spectrum mineral protection with no added fragrance. Solar Defense will protect UVA, UVB, and infrared rays while enriching the skin with hyaluronic acid to lock in moisture and a blend of calendula, cucumber, and acai extracts to guard against free radicals. (currently sold out)
TiZO3 Ulta Tinted SPF 40
TIZO3 is a sheer, tinted facial mineral sunscreen that offers cosmetically elegant sun protection with a matte finish. TIZO3 layers invisibly under makeup to replace one's foundation primer. Physical broad-spectrum protection; great for post-procedure use. Gentle enough on ALL skin, even the most sensitive skin. Photostable, will not degrade in sunlight. Free of chemical sunscreen filters, dyes, fragrances, oils, and preservatives, and most importantly, reef Friendly 
Learn more about your skin
More from the Fresh Faced Blog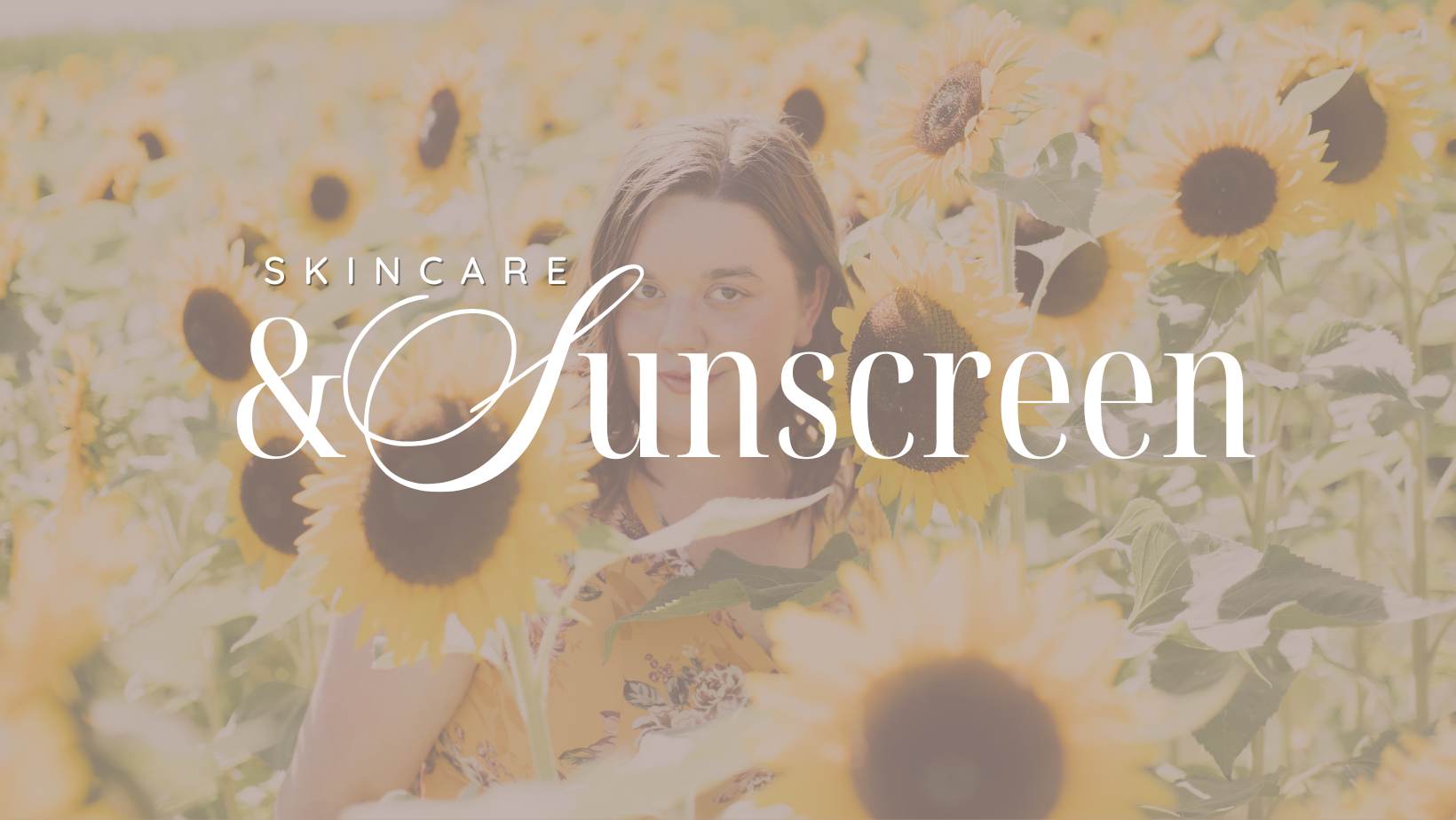 acne skin
Skincare is super important, but without sincere there is no point in having skincare. We will talk about how and why this is so important in this blog.
Read more